Overview: Jennifer, operator of Jenni Marie Photography, contacted me early in the planning stages of the Fraser Valley Wedding planning guide. After over 8 years serving Fraser Valley brides, she had a vision to create a resource for new brides and connect vendors in the area.
The vision for the brand was something clean and elegant, that would pick up the tone of the "fraser valley" setting, but be neutral enough to work with any bride or wedding style. I settled on a modern direction that takes advantage of the elegance of careful typeface pairings. The logo mark represents the mountains and valleys that make up this beautiful location, as well as the diamond that often precedes wedding planning!
A carefully neutral colour palette, set of patterns, and set of elements that include both geometric and hand-drawn elements creates a brand personality that says "wedding" without saying "___ weddings only."
CLIENT: Fraser Valley Wedding
PROJECT: Branding, Magazine Design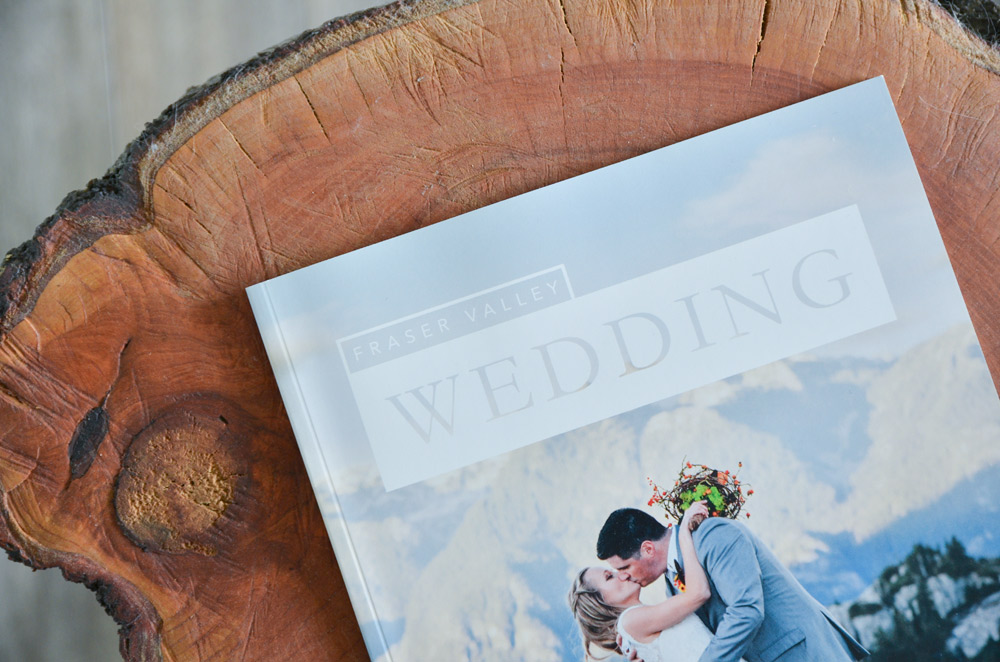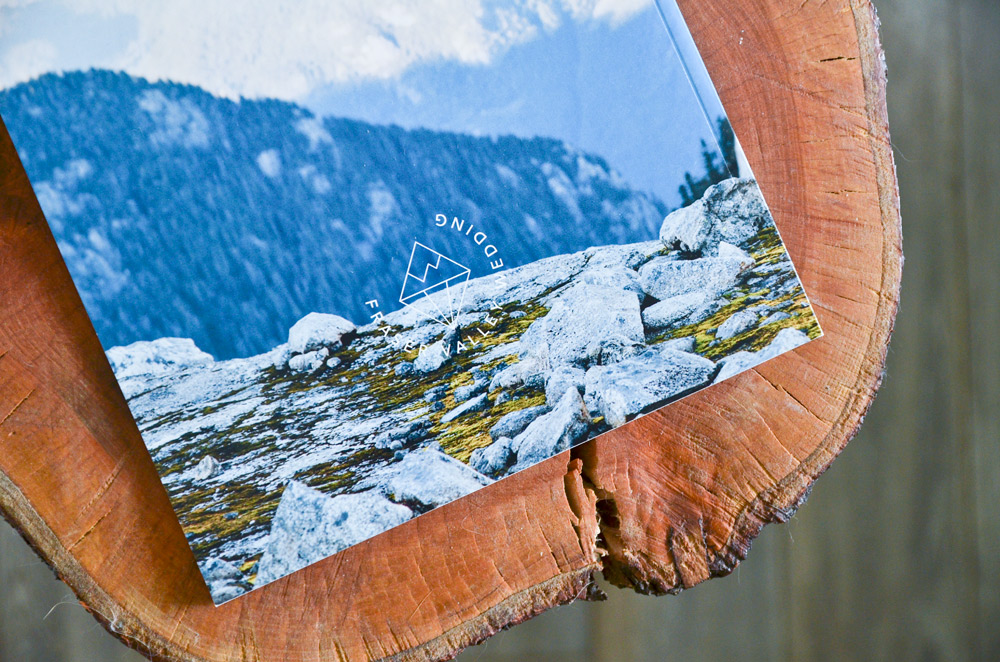 In addition to the brand marks, Fraser Valley Wedding required a separate mark for the magazine cover page. The goal of this mark was to carry on the aesthetic of the brand, but facilitate photo features and a versatile cover layout.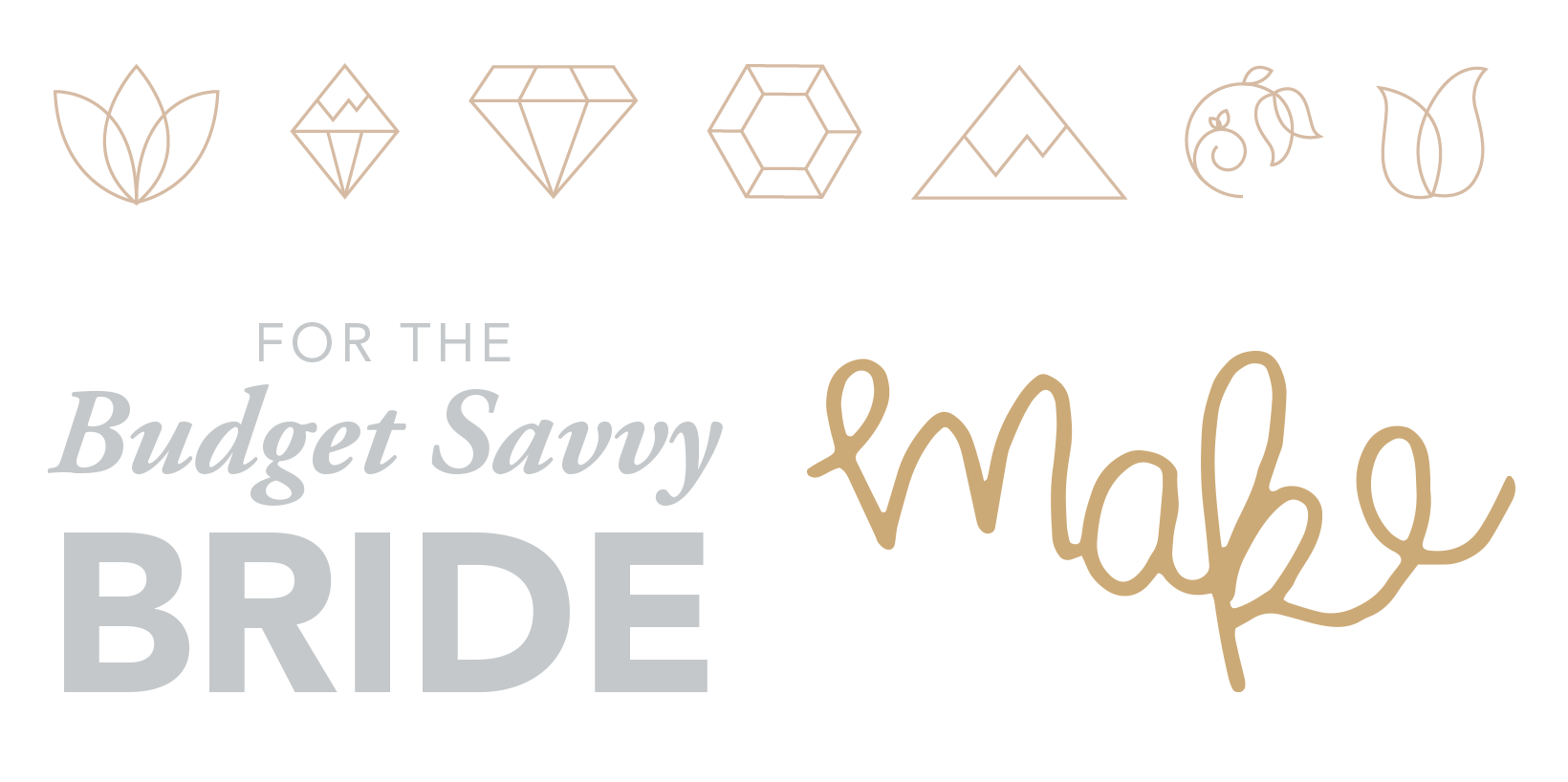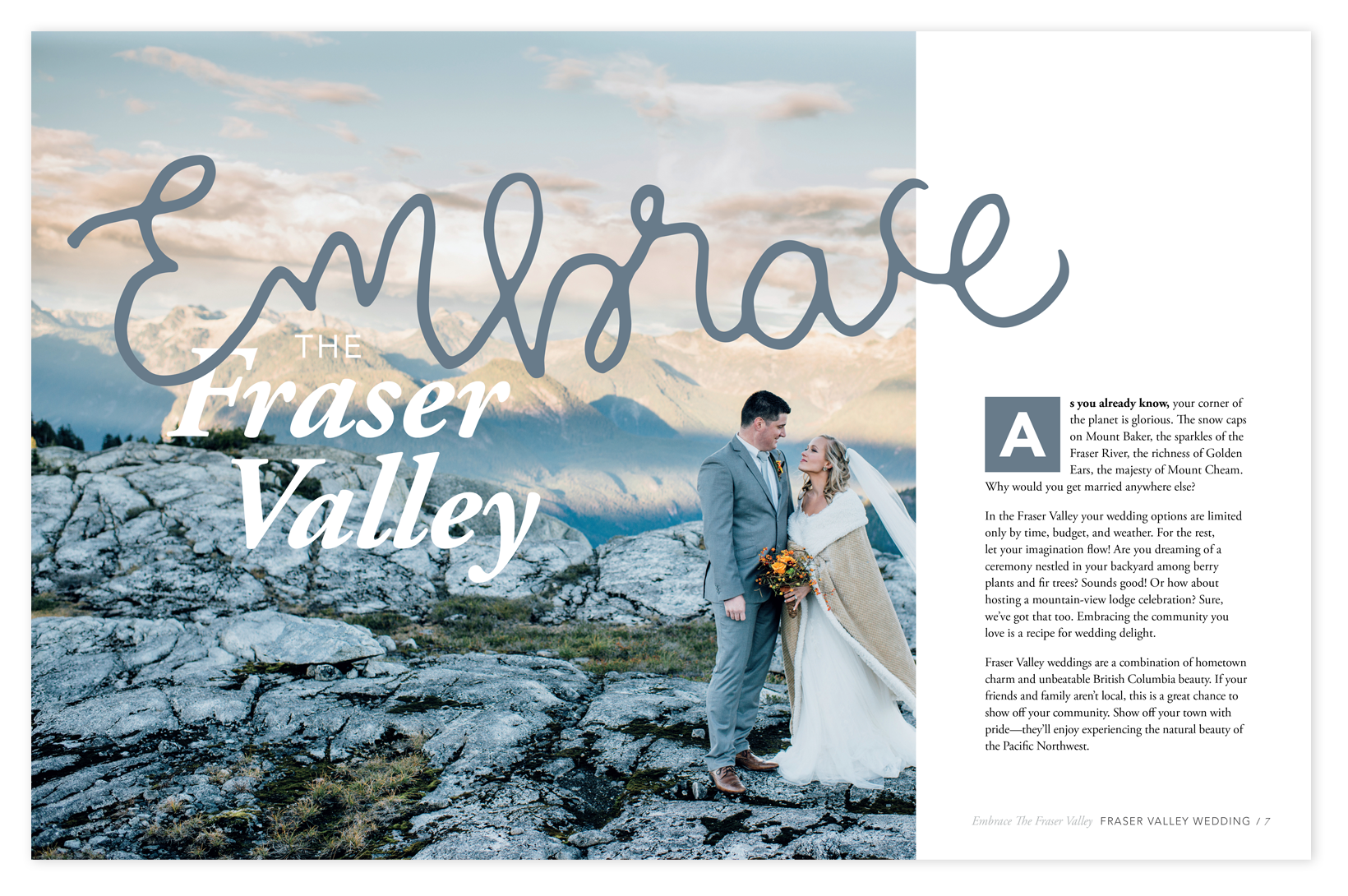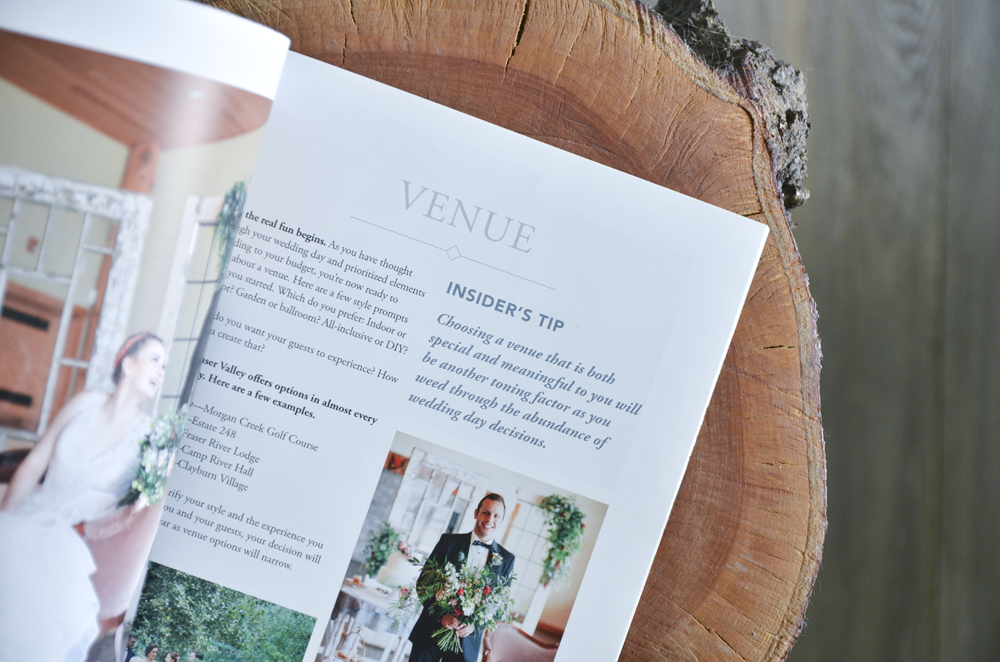 "Laura is a graphic design genius. She made me weep with joy when she showed me the logo she designed for me; it was more than perfect, in a way I could have never dreamt in my wildest dreams."
Jennifer Pinkerton
Creator, Fraser Valley Wedding
"Not only is Laura the most talented graphic designer I have ever worked with but she understands how to work with non-designers. This is such an important skill! Laura is a creative-thinker, able to meet intense deadlines, and manages to keep a positive attitude through it all. A real pleasure to work with."
Robyn Roste
Content Marketer